Residential Waste Solutions
Billing cycle: All of our customers are maintained on a bi-monthly billing cycle. The cycle will include the previous month of service and the upcoming month of service. New customers will have pro-rated services.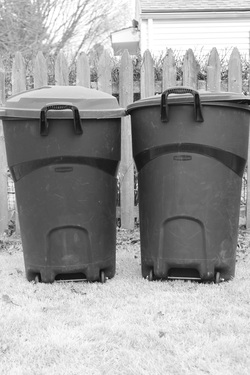 Weekly residential roadside waste removal. At a nominal cost, we provide weekly residential roadside waste removal. This service includes the weekly removal of up to four 30-gallon trash bags of common household waste products. On a designated day of the week, the waste will be removed from the customers roadside. Of note, we do not provide the roadside trash container.
Weekly roadside service:
Up to four 32-gallon bags or eight-13 gallon bags is $18.00/month with bimonthly billing
Over four 32-gallon bags or eight-13 gallon bags, please call for pricing.

---
---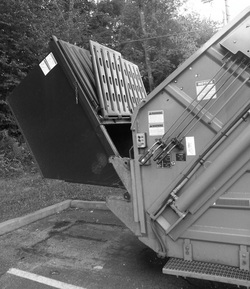 Weekly residential dumping container waste removal. Some families may produce larger amounts of waste. For larger families or multifamily use, we provide weekly dumping container services. This service entails the delivery of either a 4, 6 or 8 yard dumping container to the residence, the dumping of the waste from the container weekly as well as maintaining any repairs needed for the container. Please note, 8 yard containers are available as a special order only.
Weekly waste removal:
4-yard (108 cu. ft.): $65.00/week or $55.00/biweekly

6-yard (162 cu. ft.): $92.50/week or $86.50/biweekly

8-yard (216 cu. ft.): $115.00/week
---
---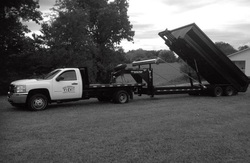 Roll-off services. Roll-off dumping trailers are available for rental. For
here
for pricing information
---
---
Don'ts of waste disposal:
We wish to work closely with our customers to keep Patrick County clean and green. With this in mind, we are providing information to our customers to help keep our natural resources safe for all to enjoy. Below are some helpful hints about items regarded as inappropriate for residential waste removal.
Please do not put items suitable for donation to charities such as local churches, Goodwill or Salvation Army in your waste. These items may be considered as tax deductions.
Do not put your trash in with your neighbors.
Do not put out hazardous waste. These include oil-based paints, pesticides, pool chemicals, antifreeze, gasoline or motor oil. These items should be taken to a hazardous waste center
Construction and remodeling waste. Items such as wood, fixtures, countertops, shingles, tiles, masonry or plumbing should not be placed in roadside waste. Such items require the rental of a dumping container.
Vehicle parts: Vehicle parts, tires or lawnmowers should not be placed in your roadside trash. These items should be taken to the transfer station after removing the hazardous fluids. The hazardous fluids should be taken to a hazardous waste center.
Yards waste: Yard waste should not be put in your trash. This includes grass clipping, branches, leaves, tree stumps.
Propane tanks: No used propane tanks are to be put in your waste.
Electronics: electronics should be taken to the transfer station for recycling. If you are disposing of a computer, we recommend you remove the hard drive prior to disposal.